Kate Posted on August 30 2023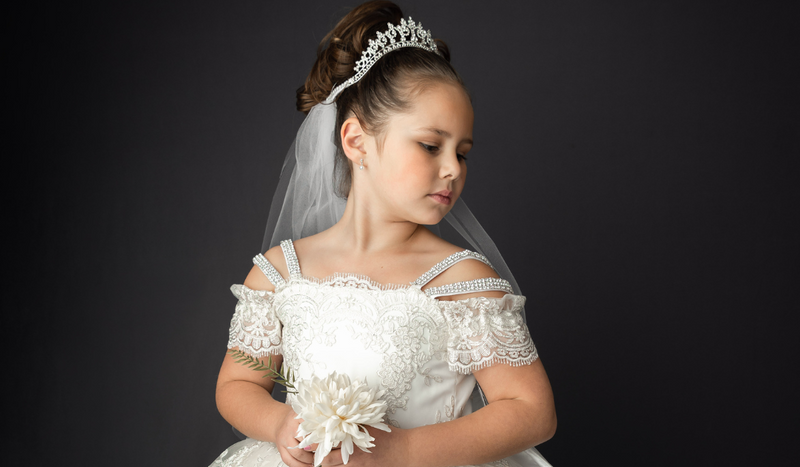 The First Holy Communion is a meaningful ceremony and is the first time that a child receives the Sacrament of the Holy Eucharist, which is the body and blood of Christ. In Catholic families, children aged between 7 and 8 receive their First Communion. Communion is about reflecting on the sacrifices God made for us.
This very special occasion brings families together to celebrate the child's first encounter with God. It is also a day to ensure your daughter looks her best.
Organizing a venue for the party, finalizing a guest list, buying decorations, a cake, and let's not forget the communion dress. Finding the perfect dress for your daughter's First Holy Communion can be a daunting task.
From choosing the dress to buying it, at My Darling Jeans we want you and your daughter to have fun.
Keep in mind different churches have different rules set for their holy communion. You should check with the church so that your daughter is on the same page as the other kids on the day of the ceremony.
Our friendly staff will help coordinate the outfit that you and your child fall in love with. We offer couture and ready-to-wear dresses. We also have accessories, shoes, tiaras, tights, gloves, veils, bags, rosary beads and much more in order to complete the whole look.